Segers' family business began 64 years ago, when Frans Segers launched the company in Belgium in 1947. Initially producing a limited range of swing stoppers and frames used in the production of bras, the company rapidly established itself as a supplier of high quality wire products within the agricultural, construction and retail industries. Following his wife, Angele Guldemont's, appointment as co-director, the company's product range was expanded to include high quality galvanized steel hangers and related wire articles. With its commitment to excellent customer service, superior workmanship and exceptional quality, Segers swiftly defined itself as a formidable player in the industry.
At age 22 following in his father's footsteps Gilbert Segers became an integral part of the family business. Under his parents' tutelage, Gilbert worked his way up through the company and, in 1970, formally became the company director. Over the years since, he has brought to bear his extensive experience of the industry by developing the product catalogue, enhancing the company's profile and broadening its core client base. The company's philosophy of providing a unique bespoke service to its customers while maintaining exceptional quality and workmanship has seen it rise from strength to strength. With satisfied clients throughout the continent and as far apart as Guayana, Iceland, Morocco and Guadalupe, Segers has come a long way since its humble beginnings.
In 2003 the company relocated to a larger site in the Czech Republic in order to be positioned closer to its primary wire producer. The site, in excess of 2000m², has enabled Segers to broaden its product range and services and is ideally suited to meeting the demands of its burgeoning eastern European market.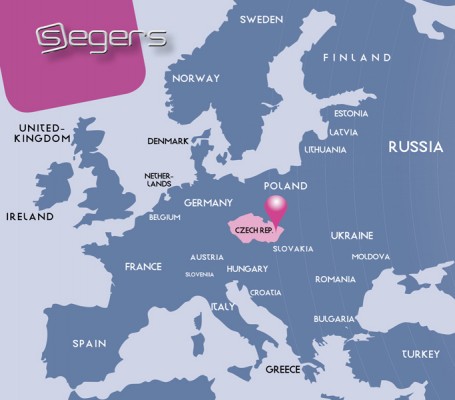 Happily, in December 2009, Philippe Segers became account manager for the Benelux region and the third generation family member to join the company. His distinctly modern approach to the company's future development, as well as his commitment to developing its global profile will no doubt ensure that the company continues thrive whilst continuing to meet the high standards of service that have become a family tradition.
We look forward to working with you soon!