Thank you for visiting our website. We are delighted to welcome you to Segers.com and to present you with our extensive range of wire goods. We invite you to browse our website, or simply click on the above items to be taken directly to the relevant page. Please note that our best selling products can be customised to meet your needs – if you have specific dimensions in mind please contact us directly and we will be happy to discuss your requirements.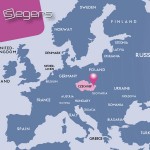 For over 60 years our family business has been producing high quality, durable wire products at competitive prices. Established in 1947, Segers, now in its third generation, has grown from strength to strength, consistently delivering an exceptional service to its clients. Based in the Czech Republic, the geographical heart of Europe, we are perfectly situated to deliver our products throughout the continent and beyond – our client portfolio is worldwide! We have extensive experience in the construction, agricultural and industrial paint industries as well as the brewing, laundry and dry cleaning sectors; our bespoke service also ensures that we are able to tailor and adapt many of our existing products to your exact specifications.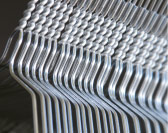 While our company's size and product range has certainly expanded in recent years, our guiding principles of excellent quality control, exceptional customer service and respect for deadlines remains at the heart of our business. It is our unique focus on quality, attention to detail and expert workmanship that ensures only the very best products are dispatched to our customers. You will recognise Segers' products by their strength, superior quality and aesthetic finish!
Company principes:
Quality: The quality of our products is of paramount importance to us. We pride ourselves on utilizing only the best quality Bekaert® steels to produce robust, well-constructed wire products with a superior finish. Our stringent standards of quality control ensure that the product you receive is always the best that it can be.
Customization: Our bespoke service provides us with the flexibility to adapt to our clients' needs. Many of our bestselling products can be adjusted to your precise requirements and specifications. For further information on our customized service, please contact us directly.
Speed: Our position in the centre of Europe means that we can easily deliver throughout the continent. Our service is not restricted to European markets, however: we have established clients as far afield as Morocco, Guadalupe and Iceland – we can deliver wherever you are!  We have significant reserves of our bestselling items which can be dispatched at short notice and our long-established partnership with DSV deliveries means that they can be with you shortly after you place your order.